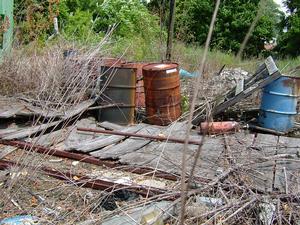 Site Investigation
Property due diligence provides a necessary snap-shot of a property's environmental fitness.
One of the worse things that could happen is for you to purchase a contaminated property and be held liable for cleanup of past issues. The regulations provide for certain protections for purchasers. However, to have protection, prescribed processes must be followed.
Since 1993, our firm has performed hundreds of Environmental Site Assessments (Phase I, II and III and Preliminary Environmental Site Assessments) to meet our client's goals in conformance to current ASTM standards and regulatory protections. For certain projects, our firm uses the ground penetrating radar and magnetic mapping techniques to identify hidden risks on properties. On past projects, we have discovered leaking underground storage tanks, buried drums, and other large buried objects.